Restoration Destination helps recently released men and women by offering a safe haven and the support and services they need to help restore their body and soul. We provide a compassionate recovery community for ex-offenders who are willing to take responsibility for themselves and learn to make viable choices while striving for success.
Restoring Lives
Our goal for each resident is to provide everything necessary to restore them physically and spiritually. We have made a tremendous impact in their lives by giving them the opportunity to succeed. These successes have resulted in a decrease in homelessness and unemployment, reduced recidivism and re-incarceration, increased public safety and, ultimately, a savings to taxpayers.
Hope To The Hopeless
Our office regularly receives calls from all parts of the country from people not knowing where else to turn. Often we're able to help with advice and referrals and offer prayer. We've been described as a "beacon of hope" for the hopeless.
The Process:
We are in the business of investing in the success of individuals when often they are left with no place to turn. Restoration Destination (through your donations) invests approximately $925.00 to bring home each new resident.
It starts with the normal administrative expenses of our process – initial contact, communicating with family and release officers, reviewing the application and conducting an interview.
We normally pick them up and transport them home as this can be a confusing and even overwhelming time upon release. This is also our first opportunity to build lasting relationships.
Food and clothing are often provided and when they arrive, there is fresh bedding and supplies.
The following day is often spent taking them every place necessary to ensure their compliance with their probation requirements or state law. Our staff is also on-site to assist them with applying for health care and food stamps and often provides employment assistance and other services.
I encourage you to make an investment today – in individuals, our communities and Restoration Destination – Where All Things Are Possible.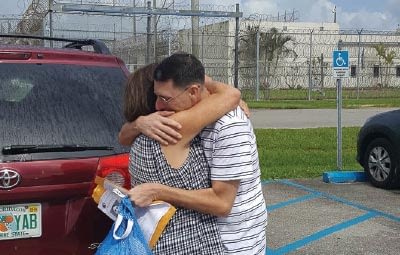 Men and women being released from prison carry a heavy burden. That's a fact of life. The harsh realities they faced daily while incarcerated take time and support to evaporate from their soul.
Your continued support helps us provide safe and affordable housing for qualified ex-offenders who might otherwise end up homeless.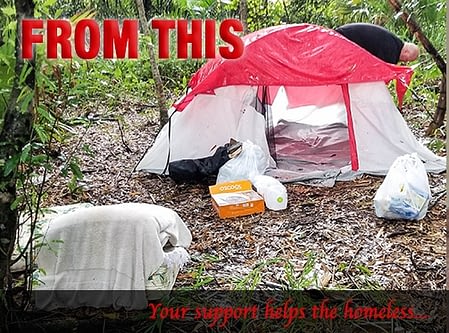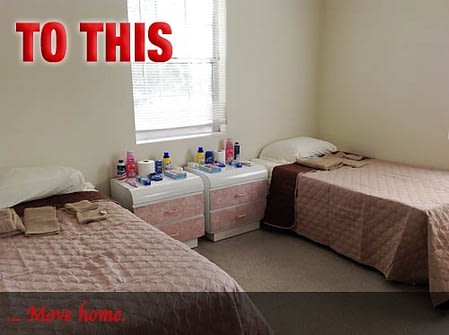 "…Strive for full restoration, encourage one another, be of one mind, live in peace…"
"…after you have suffered a little while,
will himself restore you and make you
strong, firm and steadfast."
I Peter 5:10
Whether you commit to $10 per month to help with rides to the grocery store or make a one-time donation to help us buy a new van, your donations make a drastic difference to our residents' lives. Thank you!