Amazon Smile. You Shop. Amazon Gives!
When you shop with Amazon Smile, Amazon will make a donation to Restoration Destination (without affecting your prices at all).

Bequests: Please support the future of Restoration Destination by providing for us in your will, as a lump sum or as a percentage of your estate. Benefits may include an estate tax charitable deduction as well as potentially lessening the tax burden on your family.
Estate Plan: you can give cash though a bequest in your Will or Living Trust, or by using Charitable Gift Annuities, Charitable Remainder Trusts and Charitable Lead Trusts. These options have potential benefits of income paid to you and your spouse at guaranteed and attractive rates of return, as well as gift and estate tax savings.
Life Insurance: you can make Restoration Destination a beneficiary of an existing life insurance policy, or you can purchase a new policy and make Restoration Destination the owner and beneficiary. When executed properly, the life insurance proceeds will not be included in your estate for tax purposes. Life insurance is a flexible charitable giving tool that can be tailored to your unique financial needs while also supporting Restoration Destination.
Real Estate, Retirement Assets or Stocks and Bonds: donating appreciated securities like an IRA, 401K or 403B, pension, or other deferred plan allows the donor to avoid capital gains tax on the donated securities while still generating an income tax deduction. A gift of your appreciated property or land could help you avoid capital gains tax, and allow you to receive a charitable income tax deduction.
Please consider a planned giving donation to Restoration Destination. To learn more please contact us. Consult with your financial adviser regarding your individual circumstances.
Restoration Destination is a 501(c)(3) organization. All donations are tax deductible.
In addition to our monetary needs to support our residents, we also are in constant need of the following items so that we can remain the Destination Where Restoration Happens!
Furnishings
Appliances
Vehicles in good working order
Call our office at 561-924-5556 to schedule free local pickups. You can also click below to shop our Amazon Charity List, where you buy the item(s) we need, and they are shipped directly to us.
DONATE AND MAKE A DIFFERENCE
Restoration Destination is a 501(c)(3) charitable organization, and all donations are fully tax deductible.
It happens every day. Ex-offenders are released from prison into a society that can, all too often, lead them back to incarceration.
How does this happen? Men coming out of prison face very restrictive regulations on where they can live – many are forced into homelessness – which often results in being arrested – which can be a violation of parole – which leads to re-incarceration.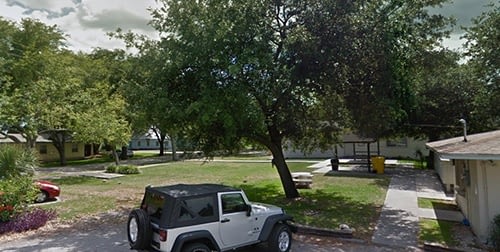 Restoration Destination provides an exit from this regressive sequence by offering an accepting, compassionate and Christ-centered campus specifically designed to assist qualified ex-offenders. Located near Pahokee, FL, our community is one of Christ's shining lights of forgiveness and compassion.
Helping God's children to become productive members of society takes support. Donations help hundreds of ex-offenders successfully re-integrate into society. Our alumni are a testament to what can be accomplished.
However, as residency laws become increasingly more restrictive – so too does the demand for our services escalate.
Consider helping Restoration Destinations' mission to provide knowledge and assistance to ex-offenders both nationwide and those able to come reside with us in Pahokee, FL.