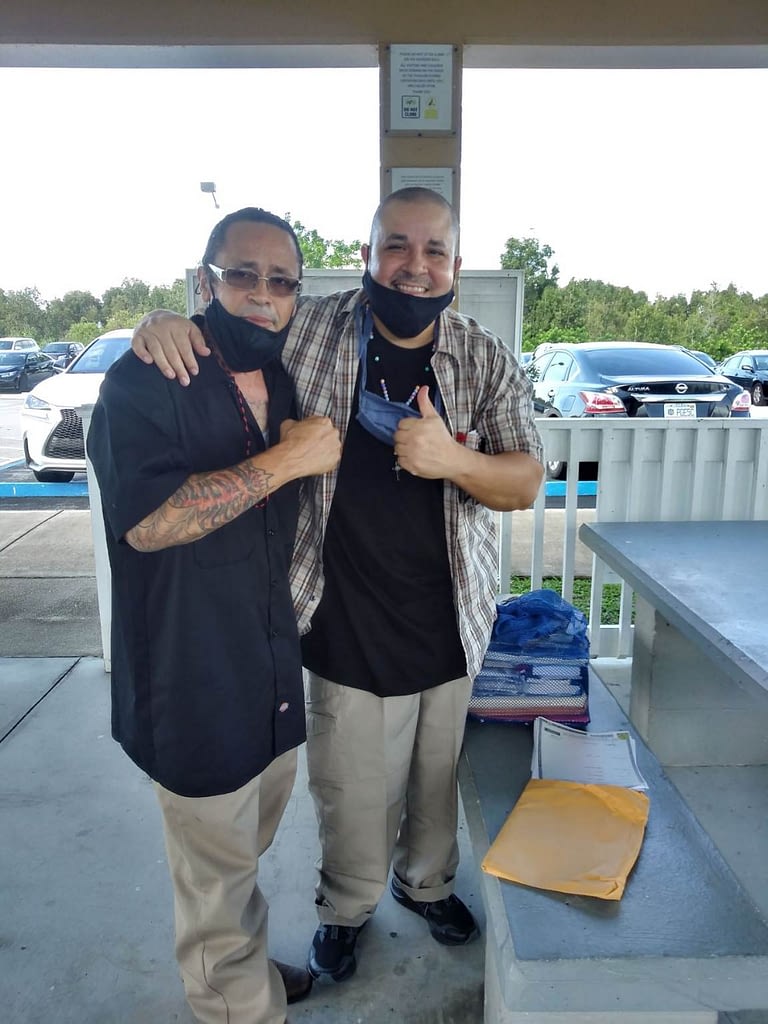 While incarcerated on an 8-year sentence, the best thing to happen to me was that I accepted Jesus as my Lord and Savior. What a wonderful feeling that is!
     While doing my time I would pray, asking that He would keep me safe and out of harm's way. And, as he says, "Ask and you shall receive." He provided safe passage.
     As my release was coming closer, I was having a problem finding housing. You all know how difficult that can be. My brother wanted me to live with him and be with our family. I was so happy that he wanted me there with him, but after several months he couldn't find a place we could all stay together.
     I prayed to God that I could find a place to live and be with my family. Restoration Destination was my last hope.
     When I was accepted to move here upon my release, not only did God provide me with a place to live, He gave me a new family. 1 John 4:8 says "The one who does not love does not know God, because God is love." You can feel the love here – everyone "just gets it."
     Thank you for the warm welcome and the support that you provide for me.
God bless you!