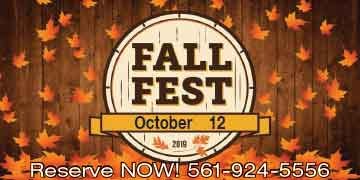 How long have we been at our campus near Pahokee? How may men & women have successfully transitioned from our community?
If you have never visited our community, now is your chance! If you haven't visited in a while, come see what is new and improved! Schedule a tour to get an inside look at what we do & how we do it.
Join us on Saturday, October 12th for food, fun & fellowship with our staff & residents. Learn the history and vision from our Executive Director, Ted Rodarm.
To reserve seating or schedule a tour, call our office today at 561-924-5556!